Following news of the probable reopening of federal colleges, a young girl stated that the route to her school had been entirely destroyed by water.
It should be noted that ASUU completed its eight-month strike on October 14, 2022.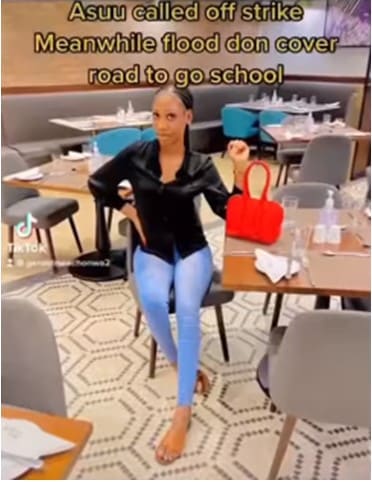 Following the mixed emotions that accompanied the suspension of the strike, a woman took to social media to announce that she and many others may not be returning to the school since the road leading to her institution has been flooded.
She shared a video of a key road being cut in half by a huge flood, leaving motorists trapped.
Watch the video below: